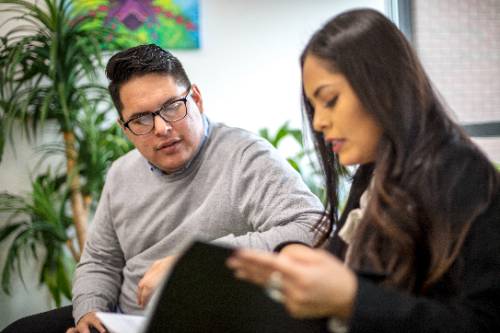 FAQ
Find answers to frequently asked questions.
Housing Contracts & COVID-19
In consultation with federal, state, and local officials, UVU made the determination to offer a variety of course delivery options for the Spring 2021 semester, including, face-to-face, live-streaming, and online. This was not an easy or light decision, as UVU is aware there are many affected by this decision, including students who have signed housing contracts for this upcoming academic year. The UVU community understands what a difficult situation this creates, but the safety and security of UVU students, faculty, and staff are of the highest importance. The global pandemic COVID-19 virus has created is unprecedented. It has disrupted almost every aspect of daily life. Since UVU is not a party to the rental agreements, UVU unfortunately cannot provide legal advice or representation for students to cancel their housing contracts. We have reached out to several apartment complexes encouraging them and are hopeful the apartment managers will be willing to work with students as their living arrangements have changed. UVU apologizes for the inconvenience this unparalleled change has presented, but this is a developing situation that UVU is trying its best to navigate. Please read through the student FAQ for additional resources that may help you during this time.
How can I access food resources?
Check the status of the UVU Food Pantry by visiting the pantry website. If the pantry is open, please bring your UVU ID to access non-perishable food, hygiene items, and/or on-campus food vouchers. The pantry is located in SC 105. If the pantry is closed, please visit http://bit.ly/UVUFOOD to access community food resources.
Are there community resources available to students who are facing food or housing insecurity? 
What if I lost my job due to COVID-19?
What if I can't pay a bill or have an urgent, unexpected expense? 
If you have a specific expense that threatens your housing, health, or safety, you can apply for the expense to be covered by the UVU emergency fund. These funds are usually given in amounts ranging from $50-$500. You are only eligible for this funding if you have already accepted all grants and/or scholarships available to you. Fill out the emergency fund application to submit your request. You can also dial 211 to access United Way of Utah County or visit https://unitedwayuc.org/COVID-19. 
What if I do not have a computer or internet to participate in on-line classes?
UVU is currently open during normal business hours and you can access wi-fi on campus. The computer lab in the Fulton Library and the SC 215 lab in the Sorensen Student Center will remain open; all other open labs will be closed until further notice. If you are not able to come to campus and need a device please contact palmeral@uvu.edu who is working on finding devices for students as well as tracking computer needs.
Comcast is offering additional internet support nationwide during COVID 19  https://corporate.comcast.com/covid-19.
How do I access Financial Aid? 
How can I access Student Health Services (SHS)?
Please see https://www.uvu.edu/studenthealth/ for information on how to access SHS. SHS is not a test site for COVID-19. If you are presenting COVID-19 symptoms, please call SHS at 801-863-8876 rather than coming to campus. SHS will answer questions and give referrals to COVID-19 testing. You may also call 1-800-465-7707 if you are worried about whether you may have COVID-19. That line is monitored by the Utah Health Department. You can also reach out to IHC through a virtual COVID-19 symptom checker https://intermountainhealthcare.org/ 
What resources are available at Student Health Services?
The following resources are available:
Do you have tips to help me manage my stress and/or anxiety related to COVID-19? ?
Yes. SHS has resources available to help students that are dealing with stress and/or anxiety related to COVID-19. Here are additional resources:
The listing of rental units on this site is simply provided as a convenience to Utah Valley University, students, faculty and staff. The owners/management of the rental properties listed are solely responsible for reporting information fairly and accurately. The University does not review or verify such information for fairness or accuracy, and the University cannot and does not guarantee or vouch for the fairness or accuracy of the information provided. The inclusion of any property or rental unit on this website does not constitute and shall not be construed or reported as 1) an endorsement or approval by the University of the landlord, its properties or business practices, or 2) any warranty or representation by the University to the suitability, cleanliness, safety or other attributes of the rental properties, including but not limited to the properties' compliance with building, safety or fire codes, nor any representation as to the owners or their management agents. The University expressly disclaims any and all responsibility for any problems that may arise with regard to such rental units and with regard to disputes between landlords and tenants concerning such properties or rental units. All prospective tenants are encouraged to exercise their own good judgment when evaluating prospective rental units and landlords, and consult with legal counsel as necessary when reviewing lease agreements.
The RCL Program partners are not an affiliate or unit of Utah Valley University. The only relationship between UVU, the Off-Campus Housing, and Residence Life Department is a contractual relationship. Through this relationship, our Residential Community Leadership Program works with these off-campus properties to provide off-campus programming and student leadership opportunities to help create communities and school pride at these properties. Neither Utah Valley University nor the RCL Program partners are authorized to act as agent for the other.
RCL Program
The Residential Community Leadership Program or RCL Program is a unique residence life program that works specifically to engage students in off-campus housing.
This program offers a full housing scholarship to those accepted into the program.
Honors Program
The Honors Program at Utah Valley University provides opportunities for highly motivated students pursuing any associate or baccalaureate degree to realize academic, professional, and personal potential.
This program offers a 1/2 housing scholarship to those who earn the competitive award.