Important Notice
Please keep in mind that you must apply to graduate regardless of if you are participating in any ceremonies.
Utah Valley University
Earning a degree and participation in the graduation ceremonies are the capstones of a student's hard work and dedication to completing a college degree. We encourage students to not only apply to earn their degree but also to participate in the graduation ceremonies that honor all their hard work.
The graduation ceremonies are held once a year, at the end of the Spring term. We are celebrating the Class of 2020-2021 on May 7, 2021, and will follow the appropriate health and safety precautions at the graduation ceremonies. Please check back in late February/early March when more information becomes available. We hope that our graduates and their families will join us in celebrating their academic success!
Apply to Graduate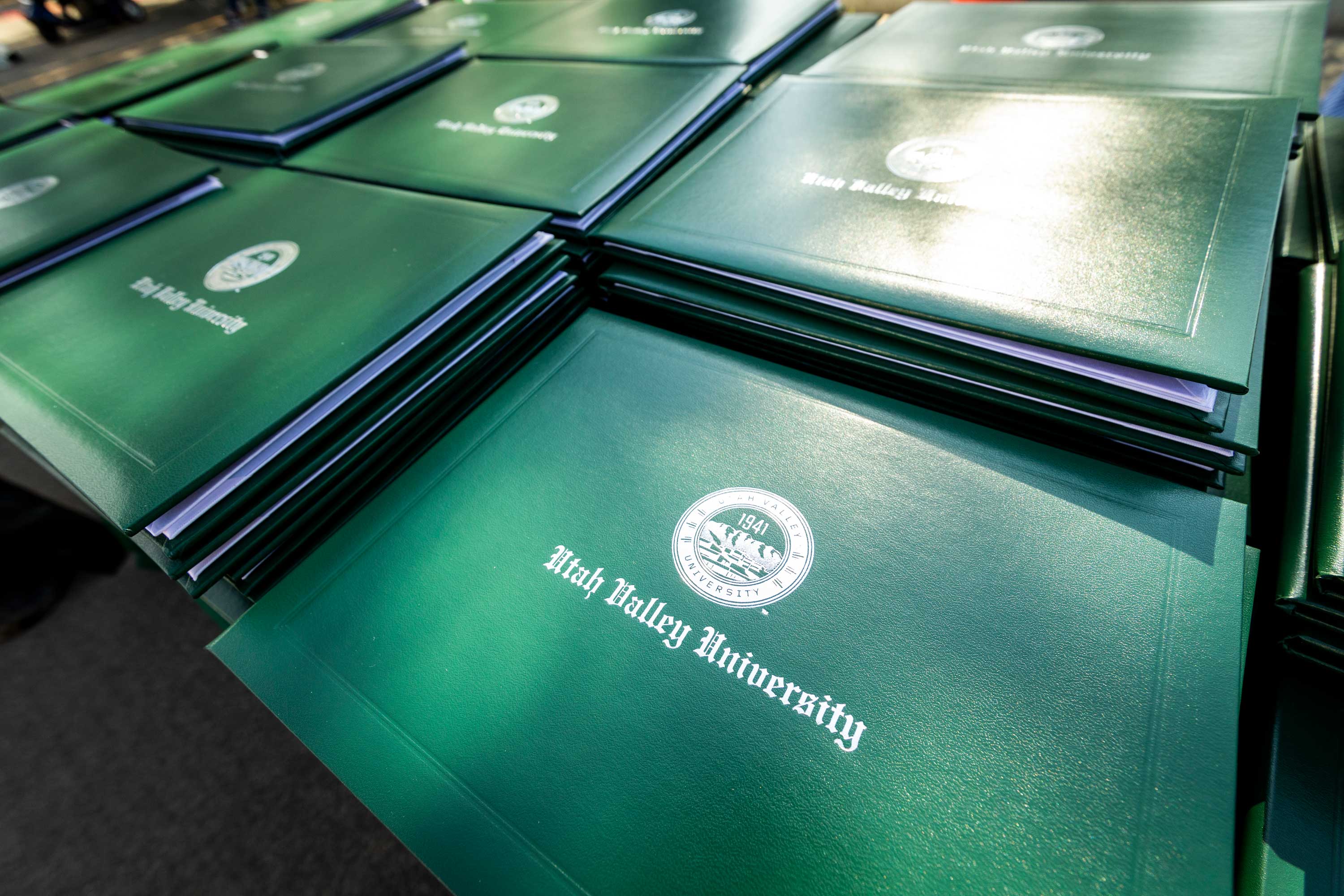 To earn their degree at Utah Valley University, students must fill out a graduation application for each degree they wish to receive. Students are encouraged to apply early to ensure they receive their degree in the term they wish to graduate regardless of participation in the graduation ceremonies.
Application Information
View Ceremony Info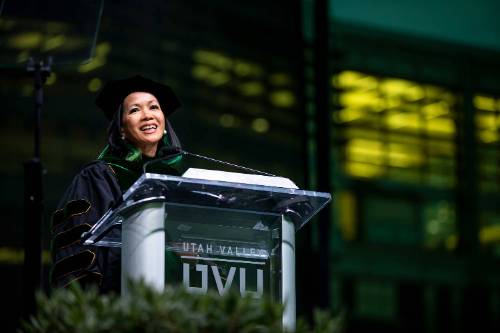 Commencement Ceremony
Convocation Ceremonies
Accessibility Services
Parking Info
Security Info

Commencement Speaker
Honorary Degree Recipients
List of Graduating Students
Valedictorians
Other Award Recipients
View Ceremony Info
Order Cap, Gown, Etc. 
Learn about Graduation regalia
Sign up for UVU Grad Fest (Prizes & Discounts)
Order cap, gown, and other regalia
Order academic honors medallions
Order program distinction cords
Order announcements, frames, rings, etc.
For Faculty & Staff
For more information on events and ordering regalia, please visit faculty information below.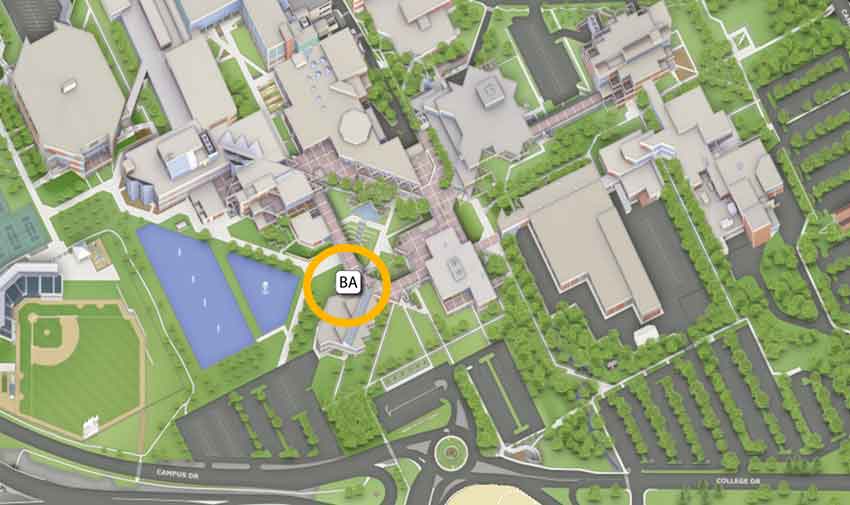 Location
We are located at the Browning Administration Building -113, on the Main Orem Campus
Hours
Monday-Friday - 8am to 5pm
Walk-ins Welcome!
Contact Us
(801) 863-8438