COVID-19 Modified Operations
UVU's Leave of Absence program is committed to the safety and support of UVU's new students. UVU's current response to COVID-19 may impact our student outreach and support. Students will continue to receive the needed outreach and support via email, text, message, video calls, and phone calls. We will not be available for in person visits at this time. To get in contact with one of our Leave of Absence Coordinator please contact leaveofabsence@uvu.edu or Jared.haskell@uvu.edu.
Don't just leave.


Take a Leave of Absence.
There are many reasons for needing to leave.
Just make sure you leave the right way.
At some point in your career at Utah Valley University, you may need to take some time away from your studies. Common reasons students choose to take a leave include: serving a religious or humanitarian mission, military service, family responsibilities, financial, employment, or medical reasons. If you have already enrolled in at least one class at UVU and need time off for one or more semesters, then you must fill out a leave of absence (LOA).
If you return later than 7 semesters from the last time you attended classes (includes summer semesters), you may be required to re-apply for admission and pay an additional re-admission fee.
Submitting an LOA isn't the same for everyone.
Be sure to do your research first.
Not sure if you've missed a deadline?
Check the semester timetables and find out.
Submitting a Leave of Absence
Make sure you've checked the section above.
As you begin the LOA process, be sure to read the page carefully, making sure that you understand all of the available options before you move to the next section.
Verify that all of your contact information is up-to-date. We will use this information to contact you to provide assistance when it is time for you to return.
Upon submission, a Terms of Agreement will be sent to your myUVU email. This is a confirmation that your LOA was submitted successfully. If you did not receive the Terms of Agreement, contact the Leave of Absence Coordinator.
We're here to help you.
Find help and additional resources.
Submitting an LOA on a Student's Behalf
In order for parents, guardians, or spouses to submit an LOA on a student's behalf, a Student Information Release Authorization must be on file granting access to the student's account.
Cancelling an LOA
If you are seeking to cancel your LOA, you will need to either contact the Registration Office or the Service Desk to have your registration eligibility updated, so you can register for classes.
Service Desk: 
Returning from an LOA
1. Contact the Registration Office to check your registration eligibility. If you have to reapply, it is preferred that you do this 4 months before the semester start date. There will be a $15 readmit fee.
2. Contact your academic advisor to begin the process for enrolling in classes.
3. Contact the Financial Aid & Scholarships Office if you have questions about applying for financial aid and/or reinstating a scholarship award that has been held.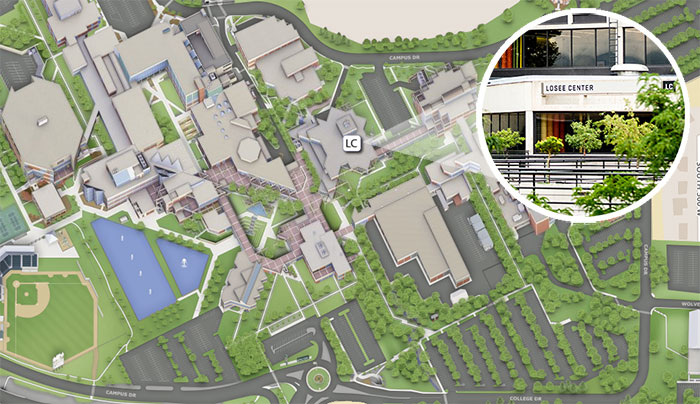 Contact Us
First-Year Experience & Student Retention
Leave of Absence
Phone: (801) 863- 4000
Email:  leaveofabsence@uvu.edu 
Room: LC 405
If you have questions, please contact our office today!