Scholarship Opportunities
Cost is a significant factor students need to consider when selecting a program. Here at the Office for Global Engagement we believe that the benefits of studying abroad are worth the cost, and we do not want the price to prevent you from participating in a Study Abroad program.
Check out the scholarship opportunities below and talk with our Education Abroad Coordinator to learn how to finance your international experience.
The Office for Global Engagement 2021 Study Abroad Scholarship
This scholarship is for current UVU students who have applied or will apply to one of UVU's 2020 faculty-led Study Abroad programs. This scholarship will cover a portion of the Study Abroad program fees (not including tuition). This scholarship amount for 2021 is $500.
Open October 1, 2020
Application Deadline: January 22, 2021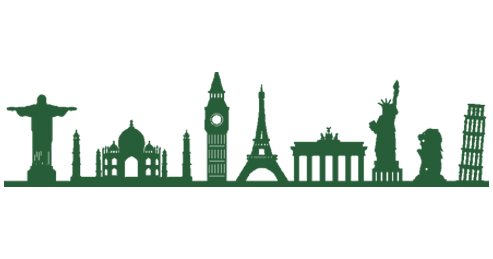 Howard & Mary D. Nelson Endowed French Scholarship
The Howard & Mary D. Nelson Endowed Scholarship was established to benefit Utah Valley University students pursuing the study of French or participating in a French Study Abroad program.
Open October 1, 2020
Application Deadline: February 1, 2021
Fulbright U.S. Student Program
 This  scholarship is for seniors, recently graduated students, or graduate students that would like to do research abroad or would like to teach English abroad. Students receive stipends that cover living expenses.
Application Deadline: September 14, 2020
Benjamin A. Gillman International Scholarship 
The U.S. Department of State's Benjamin A. Gilman International Scholarship Program broadens the student population that studies and interns abroad by supporting undergraduates who might not otherwise participate due to financial constraints.  The program aims to encourage students to study and intern in a diverse array of countries or areas and world regions. The program also encourages students to study languages, especially critical need languages. 
Must be a recipient of the Federal Pell Grant. 
Up to $5,000.
Veterans of military service are encouraged to apply, and preference is given to veterans when other factors are equivalent. By supporting undergraduate students who have high financial need, the program has been successful in supporting students who have been historically underrepresented in education abroad, including but not limited to first-generation college students, students in STEM (science, technology, engineering, and mathematics) fields, ethnic minority students, students with disabilities, students attending HBCUs (Historically Black Colleges and Universities) or other minority-serving institutions, students attending community colleges, and students coming from U.S. states with less study abroad participation. 
Application Deadlines: October 6, 2020 & March 2, 2021

Congratulations to Past UVU Gilman Scholarship Recipients
Summer 2018

Ian Wilkey – Malawi, Zambia, S. Africa, and Botswana

Kenia Fong – South Africa

James Young – Japan

Courtney Wood – Italy

Celestia Browning – Brazil

Summer 2019

Benjamin Jones - Japan

Brittany Webb - Peru

Dave Perez – Scotland

Jennifer Thayn - Germany

Summer 2020

Lee Brown – UK

Genevieve Whitney – Cyprus

Jennifer Ferguson – UK

Marea Andersen – Cuba

Ethan Johnson - Russia

Summer 2021

Katelyn Gallacher - Korea
Additional Scholarship Sources